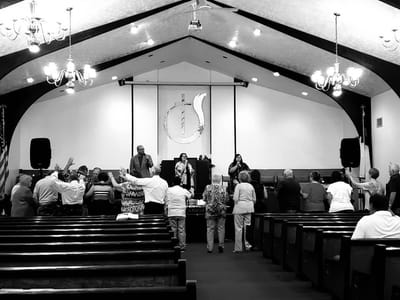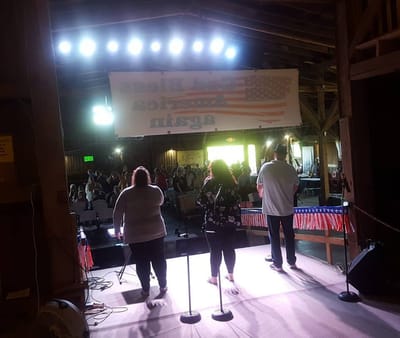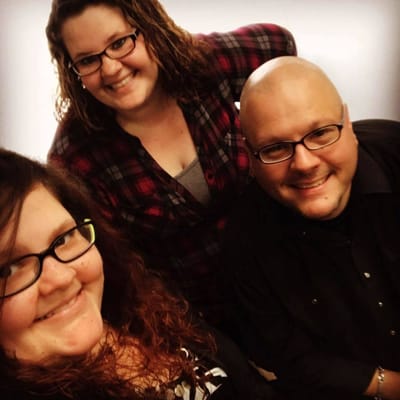 Ezekiel's Call is a mixed Southern Gospel trio based out of West Salem, Ohio. The group was established in 2012 by sisters Jamie and Jennifer Shaw. Both girls grew up singing in their family's Southern Gospel group, The Pearly Gates. They have always been told that they were singing before they could talk, and have fond memories of their PapPa holding them on his knee while they sang their song, so they would not wrap themselves up in the microphone cords.

Jamie resides in West Salem, Ohio. She works in Commercial Lines Insurance as a supervisor. In 2015, she was diagnosed with Multiple Sclerosis. In late 2019, she began a new treatment, and we continue to pray that the Lord will give the Doctors the clarity and knowledge to treat her. She has not allowed the diagnosis to break her spirit down, because she knows the Great Physician is in control! Jamie has a heart for people, and whether she is at a church singing, or in the office during the week, she makes sure those around her know that they can come to her for prayer.

Jennifer spent some time at Liberty University after graduating high school. It was there that she was really able to get a deeper look into the world of ministry. During one of the school's Spiritual Emphasis Weeks, she realized that she needed to surrender every piece of her in order to fulfill the calling on her life. After returning to Ohio, she started singing with Jamie on occasion, until 2012 when they both stepped out on faith to begin their new journey as Ezekiel's Call. Jennifer currently resides in West Salem, Ohio. She works as a Product Delivery Analyst for Commercial Lines Insurance.

Jason Woods joined the group in 2017. Jason is a preacher's kid, and has been involved in ministry most of his life. At 4 years old, he had the opportunity to sing his first song in front of a congregation during a New Years' Eve watch-hour service, footie pajamas and all! That night instilled a love for gospel music in him that has grown greater and greater over the years. In 2018, tragedy struck Jason's family when he received a phone call that no parent ever wants to get. His step-daughter died in a drowning accident in Hawaii. Jason took time away from the group in 2019 to spend some much needed time with his family. Jason serves as the Assistant Pastor at Rolling Meadows Church of God and is now back with the group full time!